GPS PRECISION
We use a combination of on-site GPS survey techniques, geo-refrenced satellite imagery and drone photo-grammetry to produce maps with accuracy to within 1 meter. Rest easy knowing that each element on site is tracked and measured to ensure overall fit and function of the site.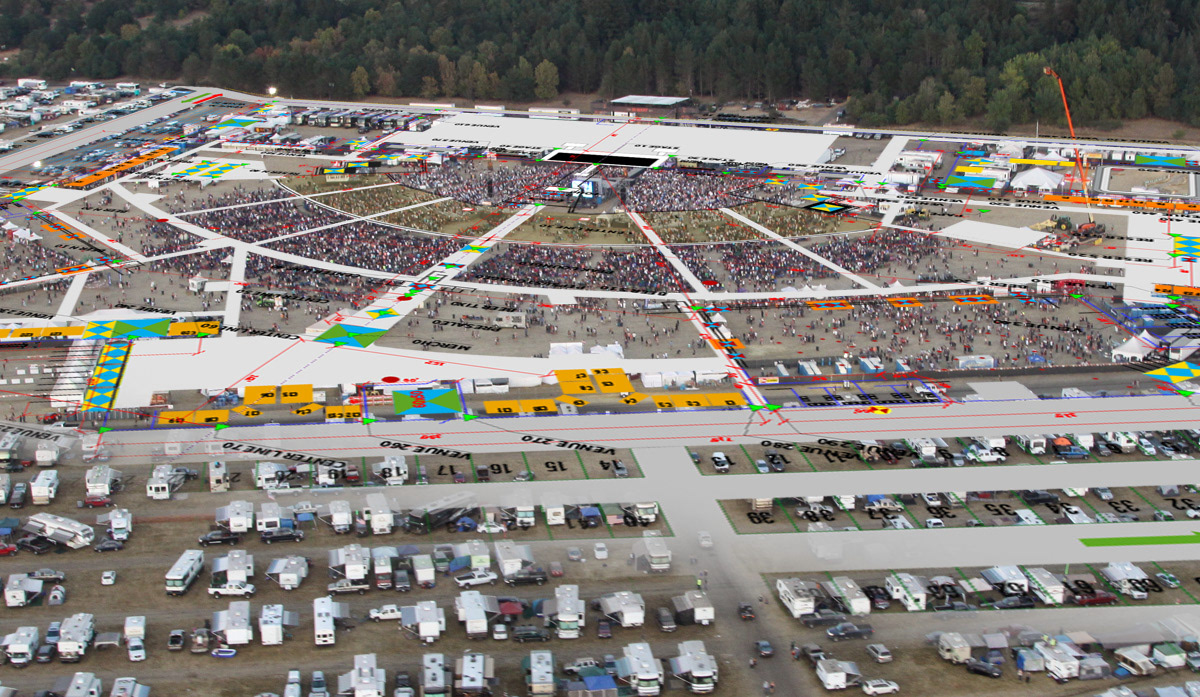 PERMITTING MAPS

Public events require a permit, and most permits require a map. Through our design process we research your event's local permit regulations and specifically tailor our maps to include necessary emergency exit routes, on-site services or traffic flow indicators.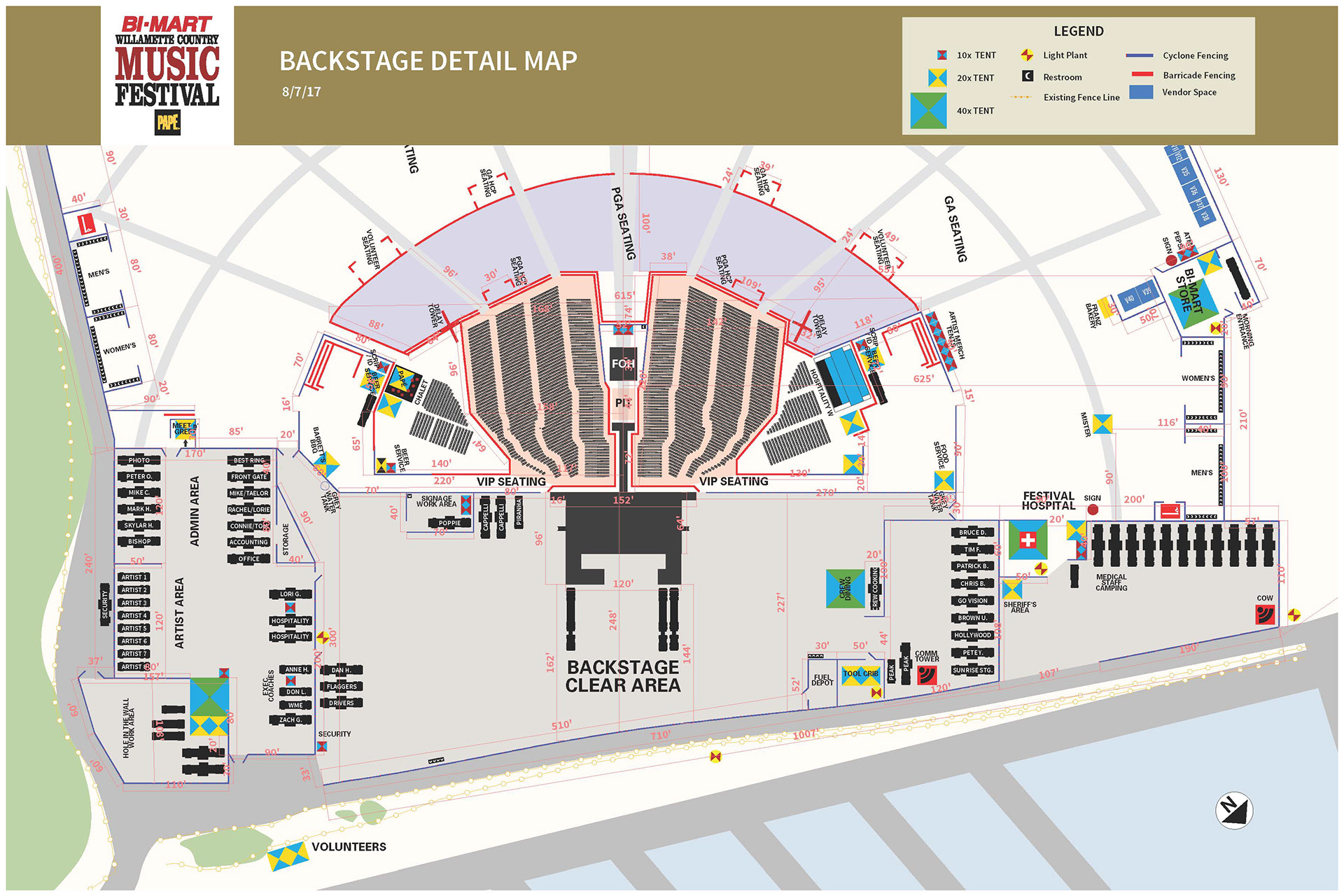 3D RENDERINGS

Have an important investor meeting coming up? Make an impression with beautifully rendered 3D images of your festival grounds. Or even a virtual reality walk through. We provide everything from conceptual artistic interpretations to high-fidelity realistic renders.

By using drones to quickly video and survey a proposed festival site we can quickly uncover and address issues that may cause problems. Drone video is also essential for validating satellite imagery or older site photos.

PUBLIC MAPS

In tandem to the detailed site planning maps that we develop we also design artistic and engaging maps that are meant for public use. These maps are essential for a smooth running event because they help people find parking, their favorite vendors, or first aid service.